Latest Announcements
- Australia reopened for all fully vaccinated visa holders, including tourists, business travellers, and other visitors from 21 February. Visa holders who are not fully vaccinated require a valid travel exemption to enter Australia and will be subject to state and territory quarantine requirements.
- Owing to high demand in India since Australian borders reopened, processing times have been affected & processing times increased. More info ➡️ https://immi.homeaffairs.gov.au/visas/getting-a-visa/visa-processing-times/global-visa-processing-times
- Passport fees increased on 1 January 2022.
a 10-year passport for people 16 and over cost $308
a 5-year passport for people under 16 or 75 and over cost $155
emergency and replacement passports cost $193
the priority processing fee is $225
the overseas surcharge for adult and senior applicants is $138
the overseas surcharge for child applicants is $67.
(Note: the overseas surcharge is not charged for emergency or replacement passports.) Click here, for full list of travel documents and relevant fees applicable.
- All passengers arriving by air into Australia should ​​complete their Digital Passenger Declaration.
Details ➡️ https://www.homeaffairs.gov.au/covid19/
COVID-19
Since 21 February 2022, all visa holders who are fully vaccinated for international travel purposes can travel to Australia without a travel exemption. Unvaccinated visa holders will still need to be in an exempt category or hold an individual travel exemption to enter Australia.
Important information for Australians
For up-to-date information on India, please refer to the Smartraveller website.
We can all help slow the spread of COVID-19. To protect yourself and others you must:
If you need urgent consular assistance (for example you have been attacked, arrested) please call the Australian High Commission in New Delhi on +91 11 4139 9900
, or the 24 hour Consular Emergency Centre on 1300 555 135 (within Australia) or +61 2 6261 3305 (from overseas).
The Australian High Commission, New Delhi is now accepting passport and notarial services by appointment only
The Australian High Commission, New Delhi is now accepting passport and notarial services by appointment only. To make an appointment, please email [email protected]
Latest news
QUAD Joint Leaders' Meeting
Prime Minister Anthony Albanese joined Prime Minister Narendra Modi of India, Prime Minister Fumio Kishida of Japan, and President Joe Biden of the United States for fourth Quad Leaders' meeting in Japan on 24 May 2022. The Leaders affirmed their shared commitment to the Quad, and to a free, open and resilient Indo-Pacific and agreed to hold the next in-person Quad Leaders' summit in Australia in 2023.
Link to the Joint Leaders' Statement: https://www.pm.gov.au/media/quad-joint-leaders-statement
Link to Prime Minister Anthony Albanese's Opening Remarks of the Quad Leaders' Meeting
On the sidelines of the Quad summit, PM Albanese held a bilateral meeting with his Indian counterpart Narendra Modi and discussed the Australia and India's full strategic and economic agenda under our Comprehensive Strategic Partnership.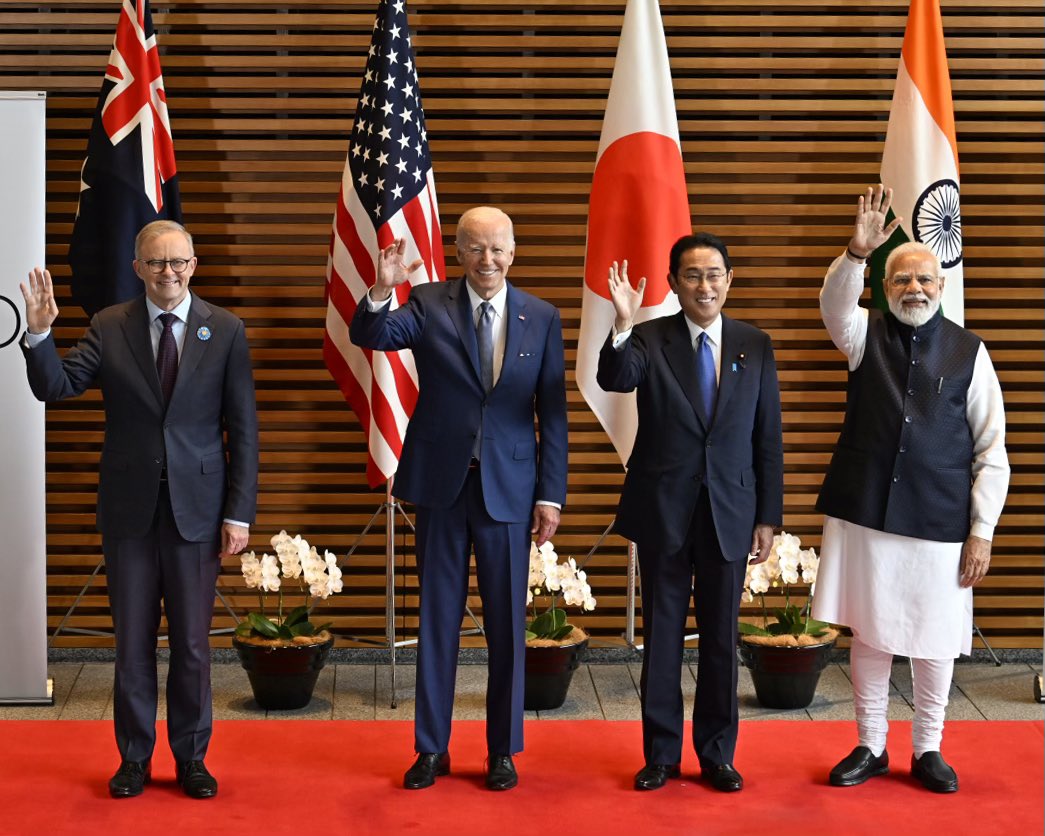 QUAD Joint Leaders's Meeting in Japan 2022
The Australian Government congratulates the five grant recipients funded under the second round of the Australia-India Cyber and Critical Technology Partnership (AICCTP) program.
The AICCTP is a $12.7 million initiative that contributes to the Australian Government priorities to promote a stable and prosperous Indo-Pacific.
The program promotes Australian and Indian Organisations working together to contribute to the global development of ethical standards around critical and emerging technologies such as Artificial Intelligence (AI), next generation telecommunications (5G/6G), Internet of Things (IoT), quantum computing, synthetic biology, blockchain and big data.
More Info: Australia-India Cyber and Critical Technology Partnership Grants | Australia's International Cyber and Critical Tech Engagement (internationalcybertech.gov.au)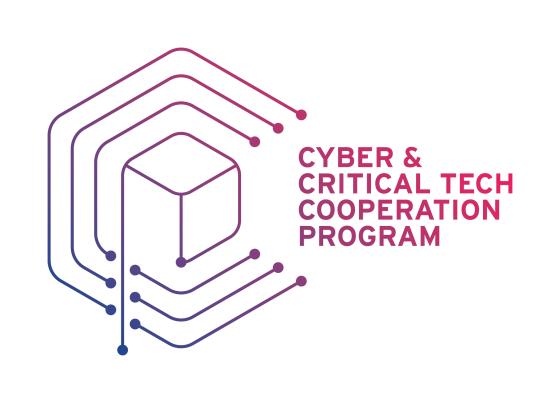 Australia-India Cyber and Critical Technology Partnership