Latest News
Australian speakers at Raisina Dialogue 2018
Australia was strongly represented at the 2018 Raisina Dialogue in Delhi. Australia's Minister for Defence Industry, Christopher Pyne MP; Australia's Chief of Navy, Vice Admiral Tim Barrett; Premier of Victoria, Daniel Andrews MP; and Head of ANU's National Security College, Professor Rory Medcalf were among the speakers.
Victoria launches India Strategy
We are made better, stronger as a result of our connection with Victoria's Indian community," said Premier Daniel Andrews at the launch of Victoria's India Strategy: Our Shared Future, in New Delhi. The strategy is designed to celebrate connections between Victoria and India and form the foundations for a mutually beneficial partnership.
Empowering India's rural youth and smallholder farming women through entrepreneurial spirit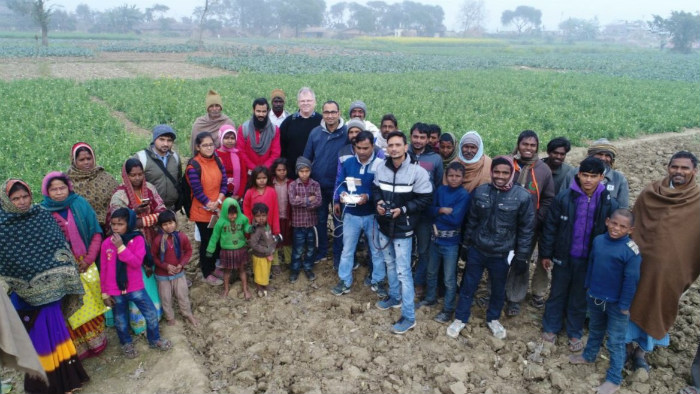 A project funded by Australia-India Council is helping empower women in West Bengal and Bihar by introducing low-risk farming practices and increase on-farm profitability. Project Leader from Australia's International Agriculture for Development, Dr Jay Cummins, and young agricultural graduates in India are implementing the project and identifying how best they can help empower smallholder farming women.
Macquarie University announces scholarships for Indian students
Australia's Macquarie University has announced scholarships worth AUD 1.5 million to reward outstanding students in India. Students can apply under three scholarship schemes -'Macquarie international women's scholarship', 'Macquarie University undergraduate academic excellence scholarship' or 'Vice Chancellor's international scholarships – data science scholarships'. Check the university's website for more details.
Sydney will host 1,200 global heritage experts in 2020 at the next Triennial General Assembly of ICOMOS, the International Council on Monuments and Sites. Our Deputy High Commissioner Chris Elstoft attended the closing event of the 19th ICOMOS General Assembly in Delhi, and welcomed the delegates to Sydney. Australia's hosting of the General Assembly underlines Australia's commitment to the preservation of cultural World Heritage and to knowledge sharing and capacity building. The 2020 Opening Ceremony will be held at the Sydney Opera House, one of Australia's iconic World Heritage Properties.
First India-Australia 2+2 Foreign and Defence Secretaries' Dialogue
The first India-Australia 2+2 Foreign and Defence Secretaries' Dialogue was held in New Delhi on 12 December 2017, hosted by Foreign Secretary Subrahmanyam Jaishankar and Defence Secretary Sanjay Mitra of India with Secretary Frances Adamson of the Department of Foreign Affairs and Trade and Secretary Greg Moriarty of the Department of Defence of Australia. This was an important opportunity to deepen coordination and discuss strategic opportunities in the Indo-Pacific region, and to build a still closer partnership following the strong gains of recent years.
Australia launches first comprehensive Foreign Policy White Paper in 14 years
The Prime Minister of Australia launched the Australian Government's 2017 Foreign Policy White Paper. It is the first comprehensive review of Australia's international engagement in over 14yrs. At a time of uncertainty and change around the world, the Foreign Policy White Paper is Australia's plan to seize opportunity, enhance security and build strength.
Latest speeches by the High Commissioner
Latest Press Coverage