Latest News
Australian High Commissioner's Visit to Odisha
High Commissioner Harinder Sidhu was in Odisha recently to discuss opportunities for business engagement in mining, education and development sectors – key pillars of the Australia-India economic relationship. She also met with Odisha Chief Minister Naveen Patnaik and Minister of Steel and Mines Prafulla Kumar Mallik advancing Australia's engagement in eastern India. Her visit to Centurion University's Urban Micro Business Centre saw her meet with women entrepreneurs. The Centre is skilling women and helping them to start their own ventures.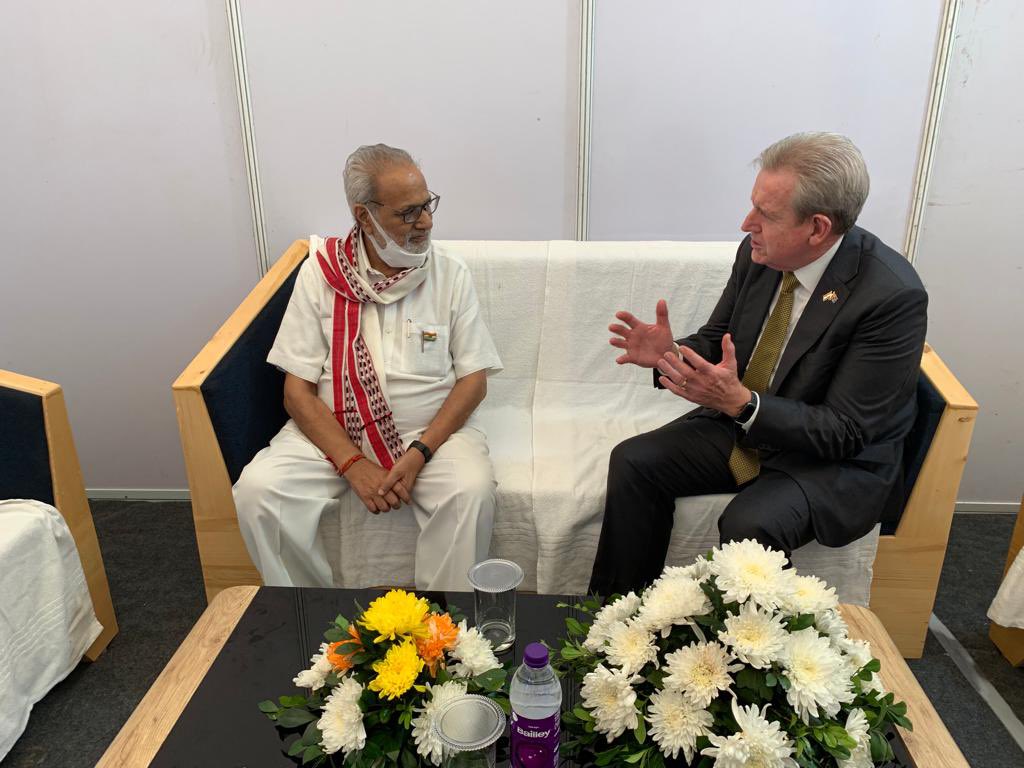 An App to empower Cancer patients and caregivers
Two young Australian Oncologists have developed a Cancer Aid app that is helping to improve the lives of more than 25,000 cancer patients in 53 countries. The app uses smartphone technology to help patients fight cancer by tracking their symptoms, emotions and appointments, and keeping them connected to family, friends and a global community.
Australia demonstrates commitment to partnership with India
High Commissioner Ms Harinder Sidhu, has welcomed the Australian Government's announcement to fund a new Consulate-General in Kolkata and extend the Australia-India Strategic Research Fund (AISRF). "The Consulate-General in Kolkata will strengthen bilateral trade and investment, particularly in the mining and resources sectors. We look forward to strengthening our engagement with West Bengal and surrounding states." Read More..
Festival of Lights 'Vivid Sydney' begins from 25 May to 16 June
The annual festival of light, music and ideas, Vivid Sydney is all set to transform Sydney into a kaleidoscope of colours. With less than a month to go, this year the festival will celebrate its 10th anniversary. Between 25 May and 16 June, the historic sights of the Sydney Opera House, Taronga Zoo and many others will be bathed in colour.
Australia's Deakin University and IPL Franchisee Rajasthan Royals organise a special panel discussion on "Future of Business of Sport"
A high-level panel discussion on the 'Future of Business of Sport, organised by Deakin University and IPL Franchisee Rajasthan Royals, was hosted at the Australian High Commission. The panel included Indian cricketer and Rajasthan Royals skipper Ajinkya Rahane, Australian Spin Wizard Shane Warne and former captain of the Australian Women Cricket team, Lisa Sthalekar. The panel discussion was organised as part of an existing partnership between Deakin University and Rajasthan Royals aimed at promoting sports education in India and facilitate research in sports management and sports science.
Latest speeches by the High Commissioner
Latest Press Coverage